It doesn't matter how your staff talk to you customers – you can evaluate and improve it.
Evaluating is much more than just seeing whether or not an employee has done a good job. It's a chance to see how your they are performing, where they can improve, as well as sharing these experiences for others to learn from.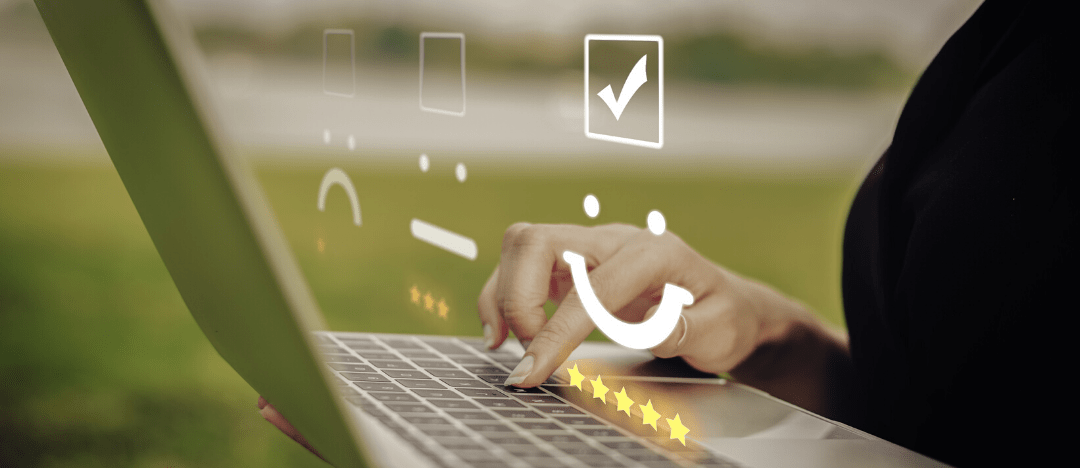 How Can The Evaluation Suite Be Used?
Any conversation can be evaluated minutes after it happens. By integrating your Email Server, Phone System (PBX), or CRM, you can have access to any employee-to-customer conversation at the click of a button.
Once you have chosen a conversation, an evaluation sheet will automatically open. These can be created from scratch, or customised from one of our pre-set forms. Simply listen to, or view the interaction, fill out the form, and let our system do the rest!
These evaluations can be assigned to managers, supervisors, colleagues or the individual for self-evaluation. By involving everyone in the evaluation process, employees will improve their knowledge and understand where improvements can be made. Any noteworthy conversations can be marked for use in future training. One employee's mistake, or excellence will be of great use to others in the future. With the help of Cxceed, you can turn every conversation and evaluation into an opportunity to train and develop your employees' skills.
Progress for individuals, teams, or departments is stored in the Report Hub which displays easy to read, printer friendly analysis so you don't have to spend extra time figuring out what all the numbers mean!
Want To Make The Experience Even Easier?
When combined with Cxceed's Customer Feedback Forms, the time it takes to work through your evaluations will be cut down dramatically. Rather than spending time looking for the needles in the haystack, the conversations which need your attention will be automatically highlighted.
£0 per user/week
(£0 forever)
★ Our Most Popular Package ★
* For companies registered in Great Britain, VAT will be included at checkout step.
Book a Discovery Call
Want to know more about how our Benchmark Surveys can help you improve the customer experience your staff deliver to customers?
Book a discovery call, at a time to suit you. (Our standard hours are Weekdays, 9am - 5pm UTC+1) , but we are happy to work outside these hours by request.
During the call, one of our friendly, in-house experts will guide you through the software, and show how you and your company can truly get the most out of it. You will also have the opportunity to ask any questions you may have.