About Us, and The Journey So Far
Why Was Cxceed Created?
Sifting through hundreds of conversations every day to find possible problems is a tedious task. Like you, we wanted an easy, time-efficient solution to help our business improve; who doesn't though? The reason Cxceed was created in the first place was as an in-house solution. The aim was to detect possible problem calls our team were having with customers, without spending hours looking for them. We found it worked very well for us. So, we made a few tweaks, refined some features and made it public so businesses like yours can improve the conversations they have with customers! The unique approach to utilising feedback for evaluation helps lower employees' resistance to change and sharpens their communication skills. It's simple really - better conversations make for a better customer experience! Improve yours today!
We Improved Our Conversations, and So Can You!
To know where you're going, you first need to know where you're at. (That's the same philosophy we have with Benchmark Surveys - you can read more about those HERE).
This is the approach we took with our recruitment agency that since 1998 has specialised in supplying nursing staff to care homes and hospitals. Like all business, as we grew, so did our team. We opened up an overseas call centre which ran parallel to our UK office; and as we started taking on more staff, the conversations we were having with customers became inconsistent. Although most of the calls were up to standard, some were not. That wasn't good enough for us, and I'm sure it wouldn't be for you.
We knew a change was needed, so we set out on ways to do just that.
Identify What Needs to Improve
If you want to improve your customer satisfaction (CSAT), you need to know what customers want. It sounds obvious saying that out-loud, but it's necessary.
We did not have a clear view of what our customers wanted, and to be honest, we were a way off from fully understanding. It's not a problem that just affected us - it's a common occurrence for businesses. Employees must be able to meet customer needs consistently.
Not just every other time though, it needs to be every time - and it can be achieved!

This will probably sound familiar to most people who manage a call centre, or any business in general:
Spending hours planning training programs to produce the best agents possible and when you think you're doing well - customer feedback suggests otherwise.
This was the case with us. We had one or two-star performers, and we wished everyone could be like them. Hang on a minute we thought; we're onto something here!
The Journey Began
We'd had enough of this frustration, a solution was needed.
So, we drew up a list of what was needed to do in order to improve customer service.
Here's what we got down:
- Listen and review communications with ease.
- Identify problems and inconsistent performers.
- Have evaluations integrate with our telephone system.
- Increase employee engagement.
- Improve the way feedback was gathered.
- Reduce staff defensiveness to feedback (We found this to be a big issue. People get set in their ways, and sometimes just don't accept criticism).
We scouted around for something that could meet our needs.
There wasn't. (Spoiler: that's why Cxceed was created!)
Let's Make Our Own Solution!
So, what do you do when the thing you want doesn't exist? Make it!
Thankfully, we had experience in software design and had some experienced developers in our team. However, it was a lot, lot harder than we expected.
I won't bore you with the details; all that matters is that we made it (after many sleepless nights). If you really want to know, you can read my embarrassing dad-dancing moment/genius a bit further down.
The main thing is that mistakes were made, at one point we even considered analysing how long our agents spend on the toilet! Yes, we really were going into that level of detail. But without these mistakes, we wouldn't have been able to realise the features that are actually important. These are the features that made a real difference to our businesses, and will do to yours.
So, if you're really interested in my embarrassing dad-dancing story, here it is as promised:
It was my Parent's 50th Wedding Anniversary, so to celebrate, we had a family get-together. It was a good night, we had a "few" beers, and enjoyed talking to family and friends, reminiscing and dancing to our favourite songs. In the morning the inevitable happened.
'Dad, you're a terrible dancer!'
'What, how can you say that? I'm a great dancer; those were some of my best moves!'
'No, Dad, you embarrassed yourself' (kids are never kind, especially mine).
Of course, I wasn't having any of it. I knew the kids were trying to wind me up and I wasn't going to fall for it. I was never John Travolta, but I was sure my dancing was okay - but then something I couldn't argue with happened.
'We filmed you!' The evidence was undeniable. There I was, dad dancing, and of course, they were right. I was terrible, wooden and out of sync.

A Poor Night's Sleep
I had a restless night thinking about my problems at work, and the fact that although I had thought I was a good dancer, I was, in fact, terrible. Both were churning over in my mind; then the idea appeared in my head at two in the morning. I hadn't accepted the fact that my dancing wasn't perfect until I viewed the video myself.
So, I got thinking: if we get agents to listen to their calls, they will realise they are not perfect and accept that some communication skills need improving. The fact that agents would have discovered the problem themselves would make them more receptive to fixing it.
Self-Evaluation to the Rescue
Unfortunately, I was not there yet. Something was missing. The agents were not objective; they consistently gave themselves high marks (usually 100%) even if the call was only average. We kept on refining things and eventually we stumbled on the answer. It was obvious really, but like most apparent things it took us a long time to figure out. The answer was self-evaluation combined with peer-evaluation, topped off with calibration sessions. Get everyone on the same page, involve them and embed it into our work culture. This opportunity wasn't available to us when we were struggling with our problems. If it had been, we would have solved them a lot faster and saved ourselves a lot of grief in the process. We can't turn back time, but hopefully, by making Cxceed available, it will save you from making as many mistakes as we did.
Did it Help?
Put shortly, yes. Our staff turnover plummeted, agents changed their attitudes and embraced the change. Our results improved and our call handling was consistently better than before thanks to the happier agents. Finally, our way to improve the call centre customer service showed results.
This is Good, Now What?
Our results were so good that we decided to make it available to other companies and launch it as a stand-alone SaaS (Software as a Service) product, after adding more features and improving the product further.
I hope that by sharing the real-life struggles we faced, and our experience, we can help you to avoid some of the battles we had. We also hope that you will try out Cxceed. This opportunity wasn't available to us when we were struggling with our problems. If it had been, we would have solved them a lot faster and saved ourselves a lot of grief in the process.
We can't turn back time, but hopefully, by making Cxceed available, it will save you from making as many mistakes as we did.
The Team
Meet the people behind Cxceed: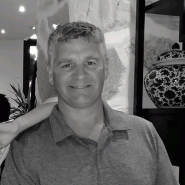 Duncan Horsfall
Managing Director
Cxceed is the brainchild of Duncan, and was encouraged by his dodgy Dad dancing.
Heading the project from his stand up desk, he's known to bust out some of these moves, whilst singing along to his favourite 80s playlist. Favourite Song: Happy Hour - The Housemartins Favourite Animal: Rhodesian Ridgeback (Dog) Worst Habit: Leaving ground coffee all over the kitchen worktop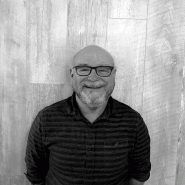 Alan Betteridge
Chief Technical Officer
Alan heads up the technical side of the business, making sure any bugs or errors are squashed to allow things to run smoothly.
He loves telling a joke, even if they're not the funniest - any technical questions though, and Alan's your man.
Favourite Song: Shoot to Thrill - AC/DC Favourite Animal: Affenpinscher (Dog) Worst Habit: Having to have a spotless desk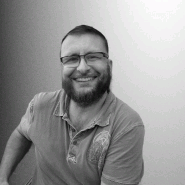 Ryan Patterson
Technical Support Specialist
Ryan helps make sure all the cogs and bolts holding Cxceed together are well screwed-in!
Whether it be developing, maintaining, fixing, or updating the software, he is the go-to guy. Unfortunately, he works closely with Alan and is the one who has to listen to his jokes! Favourite Song: Upside Down - Diana Ross Favourite Animal: Tabby Cat Worst Habit: Slurping his coffee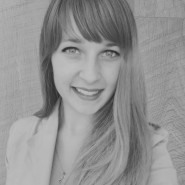 Olivia Green
Customer Support Manager
Olivia oversees the customer support team, and isn't afraid to get stuck in when things get busy.
Years of experience being a customer support member helped develop her knowledge for what makes customer service great! Favourite Song: Three Little Birds - Bob Marley Favourite Animal: Platypus Worst Habit: Forgetting what she went into a room to get