Cxceed has a whole host of valuable features to benefit your company! Below is a breakdown of some of Cxceed's aspects that will give you the competitive edge you've been searching for!
Benchmark Surveys
Find out how your customers truly feel about the service you provide and create a benchmark to measure your future improvements against.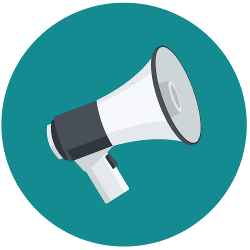 Integrated Feedback Requests
Send feedback requests for a percentage of your calls, emails, web chats, sales visits or other customer interactions to find out how successful each specific communication was with your customers.
Tailored Evaluation Forms
Help your staff improve by highlighting the areas of their conversations which were done well, and the parts which need some improving.
Reports & Analytics
View real-time and historical reports on your conversations and evaluations.
PBX Integration
Listening to and evaluating a call is easy with PBX integration. Simply click play, pick up the phone, and listen to the call.
Integrated Call Indexer
List and filter any call and assign it to a user for evaluation or training purposes.
Compliance
Provide regulatory compliance metrics, helping you deliver positive business outcomes.
Calibration
Achieve consistency throughout conversations by ensuring everybody is following the same vision and company values.
Agent Engagement
Our unique scoring system is transparent and builds trust among team members, making it easier for staff to accept feedback and improve.