How to Deal With Generation Z
Move over Millennials, your time in the spotlight is over!
Generation Z is coming into the limelight now, and they're demanding more than previous generations. They also want it quicker than ever before.
By 2020 (yes, that's next year!) Gen Z are expected to make up around 40% of the consumer market, and this number is only going to increase over the coming years.
Your business needs to be prepared for them. Your business must be able to adapt to their demands. But how do you adjust if you don't know what they expect? Well, I'm here to tell you!
What is Generation Z?
There seems to be much confusion to what the actual cut-off point for Millennials and Generation Z's is. Some say Millennials ended in 1997, and some say Generation Z began in 1995.
As a 23-year-old born in 1996, I've always classed myself as a millennial, the cool generation. Well, it turns out I might not be part of it. You can imagine my shock (and horror) when I found out I might be a Gen Z child after all!
For my sake, let's say Millennials ended in 1997 (31/12/96 being the cut-off point), where Gen Z took over as latest generation to walk the Earth. Whatever the date, Gen Z's make up a large percentage of consumers who require customer service.
How Do Generation Z's Differ?
Arguably, one of the most noticeable characteristics is their online presence. A recent study found that 74% of Generation Z members would spend (on average) over 5 hours a day online, whether it be social media, video games, shopping, etc. Let's say they sleep around 8 hours a night. That would mean they spend a MINIMUM of 31% of their day online.
This greater presence means that they are also more likely to have online interactions with the companies they conduct transactions with. In the same study, it was revealed that 43% of Gen Zs would leave a review on a product or service. In return, their choice on whether or not to go with a product will be highly influenced by the reviews left by others. While celebrity endorsement has always been popular, it turns out your average Joe can be just as influential! No wonder there's so many social media "influencers" around nowadays.
What is the difference between Millennials and Gen Z?
Similarly to millennials, gen z's are tech-savvy, but in a different way. Millennials were brought up with computers and have used them as a foundation for their way of life. Gen Z, on the other hand, are social natives, where social media has always been an elemental foundation of life. Why would a Gen Z need to know your phone number when they can communicate via Messenger, add you as a friend or slide into your DMs on Twitter? The only time they will really need a phone number is to add someone on WhatsApp, and even then, the number acts as more of a code. I couldn't tell you one phone number in my contacts.
On the whole, it appears that Gen Z's are going to increase the interactions made between a consumer and an organization, meaning the customer experience provided must be excellent. Every. Single. Time. How can you make each experience meet the high standards that Gen Z's expect?
Here are six ways you can make sure your business is ready!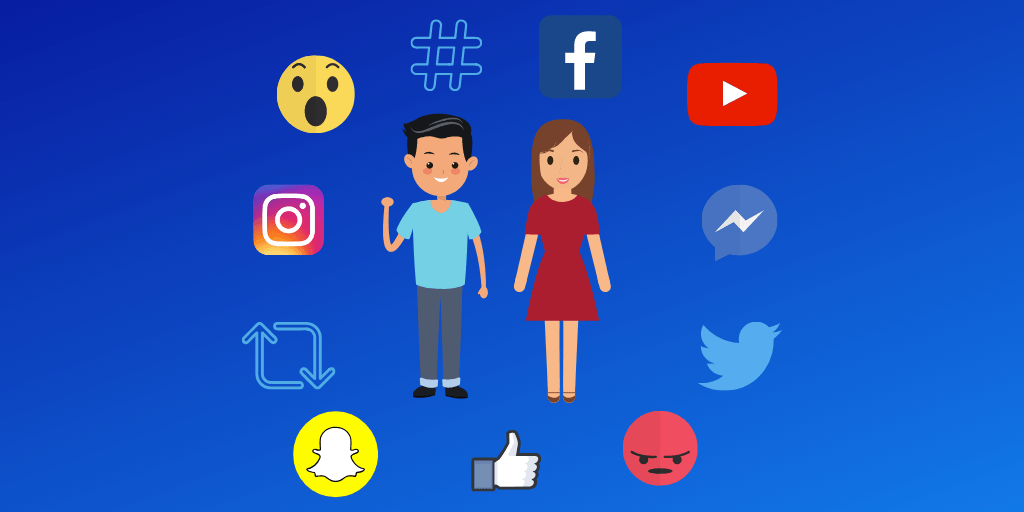 How Businesses Can Adapt to Generation Z (And Take Advantage!)
Use Their Vocality for Good!
It has already been established that Gen Zs love to talk online, so why not use this to your benefit?
Encourage them to leave a review after they interact with your business. Whether it be an inquiry or a purchase, get their opinions on how you did!
If they leave positive reviews on websites such as Trustpilot or Yelp, then it will help attract others to your company. A consumer is much more likely to trust a company when they see real reviews, from people like themselves. Who better to trust than everyday people using a service, or buying the product. You can do all the marketing you like to try and convince people you're the best, but if no consumers are saying the same thing, why would anyone believe you?
Of course, for this to be successful, you need to be confident in the customer experience you're providing - asking for reviews after bad interactions is foolish!
Have Multiplatform Contact Points
Unlike previous generations, Generation Z's have been born into a world of multi-media instant messaging. Very rarely will you see them using email or phoning up to try and resolve their query or express a complaint.
Maybe it's my partial Gen Z influencing me, but I find myself always looking for the web-chat option when trying to get in touch with a company. Who wants to actually to talk to another human anyway?!
Resolutions to problems are demanded instantly, which is why web-chats are becoming such a popular method of contact. Yet, for some reason, many companies don't use these. Why wouldn't you? If your customer can't use their preferred method, they will go somewhere they can.
In some cases, if the user can't resolve their issue on a preferred channel, they'll go to social media to ask the questions, which can turn out badly. Once it's on social media, it's there for everyone to see and it can turn ugly, fast.
Don't let this happen to you; make sure your customers can come directly to you, using their preferred method before kicking up a fuss!
Be Small Screen Friendly
To be fair, this is a must-do for any generation. I can't really say there's much of a difference between Millennials and Gen Z on this one.
Everyone is using their smaller screened devices more, so everything must be optimized for it. There's nothing more annoying than trying to view a website on your phone, and it not being properly optimized. Links that are too small to press, images that are randomly scattered, pop-ups that seem impossible to close (or make the whole page run slowly) are all bad.
For a generation that will view the vast majority of content on their mobile devices, this is an instant turn-off.
Around 60% of users won't give the website a chance if it fails to load quickly and will leave the page. Not only have you lost a potential customer, but you've also left a bad impression and possibly helped fuel a rival sale!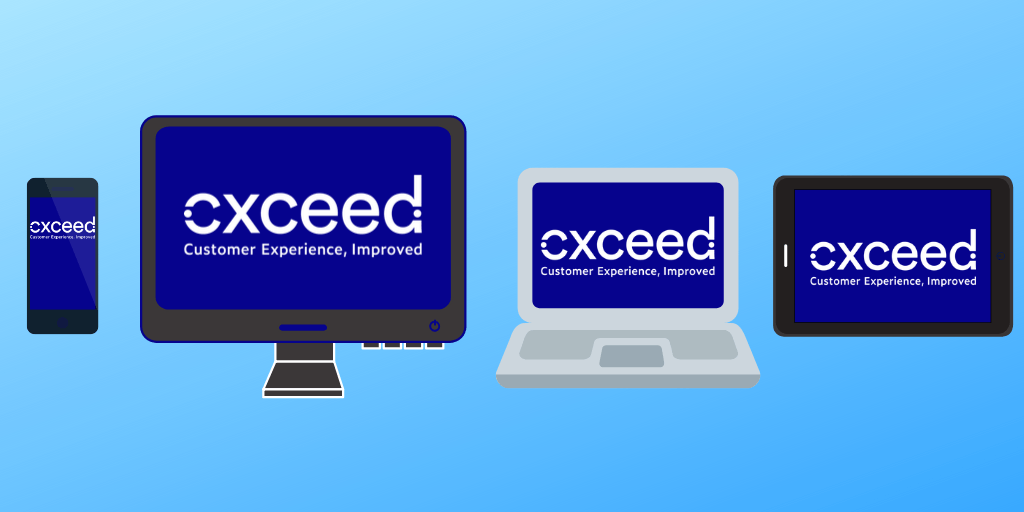 See The Bigger Picture
Despite what some people think, Gen Zs aren't all bad. They're undoubtedly much more concerned with Corporate Social Responsibility, and how firms implement it into their operations - so you should be too.
If a company is seen to be wasting resources, not supporting equal rights, or even using plastic straws (save the turtles!), a fuss will be kicked up. However, if your business is seen to be taking a proactive approach and doing their part for a better world, it will make a big impact. CSR may not immediately link to beneficiaries for your company, but it will do in the long run. Not only is it good for customers, but it's good for employees, feeling more pride in the place they work. We know what happy employees mean!
Go on, do something good! You won't regret it.
Keep Your Interactions Succinct
If someone wants their issue resolved quickly, chances are they don't want to spend ages talking to the person at the other end. Research suggests that the average attention span for a Gen Z consumer is 8 seconds. So, if a customer is waiting for an extended period for a reply (usually around 30 seconds to a minute), it can cause frustration.
If this does happen, they will let you know about it!
Gen Z's are more likely to curse at agents when their issue hasn't been resolved, and will again take to social media to vent their anger. This can spread like wildfire and become very hard to tame, so you need to be prepared on how you will deal with negative electronic-word-of-mouth.
It's great having a web-chat, but if your customers are left staring at a "sent" or "read" message, then it's defeating the point. When your agent is talking to someone, they need to be dedicated to helping them.
The Final Secret
But what is the most important thing any organization can do to provide the best customer experience?
Get to know their customers!
You can only provide the best customer service by understanding what your customers like and dislike about their interactions with you. Collect feedback from the offset to nip any errors in the bud early on. By taking a proactive approach, you can become popular with any generation, no matter their needs and desires. Why? Because you're already catering for them!
Funnily enough, customers provide you with business, so keep them happy!
The Wrap-Up!
There isn't a massive difference between millennials and gen z but is important you can adjust what you do to accommodate their preferences.
It must be noted, however, that consumers needs are ever-evolving with technology, so who knows what the latest demand from your organization will be next year?
If you have any comments, or further advice, let us know in the comments section!
Improve Your Business Today

Discover how Cxceed can help improve your customer experience and boost your profit.